THE UNIFORM FLOW
The first and simplest example is that of a uniform flow with velocity U directed along the x axis.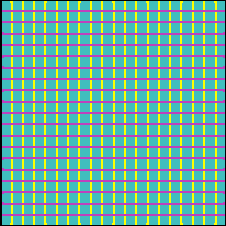 In this case the complex potential is

and the streamlines are all parallel to the velocity direction (which is the x axis). Equipotential lines are obviously parallel to the y axis.